Upcoming Litters
The next Silberliss litter of puppies is planned for late 2023/early 2024.  
We are currently establishing a provisional waiting list of families.  If you wish to be considered for this litter, it is advisable that you get in touch asap, as we often have families waiting for up to 18 months for the opportunity to own a Silberliss puppy. 
Please get in touch via email or phone, we are extremely careful about selecting suitable families & welcome only genuine enquiries.
Suprise!!
Evie X Cosmo 03.06.2022
We had a suprise & very unplanned litter arrive in June 2022!  Evie gave birth to 7 healthy & perfect little silver bundles, we decided to keep a boy!  "Alan" Silberliss Peckham Pouncer.
Dora's 3rd & final litter 15.04.2022
Silberliss Summer of Love X Skilaki Move on up to Bifonda JW
After the stunning litter that Dora & Eddie produced the previous year, we decided to repeat this mating & keep a bitch puppy for ourselves - "Junie" Silberliss Saucy Mare"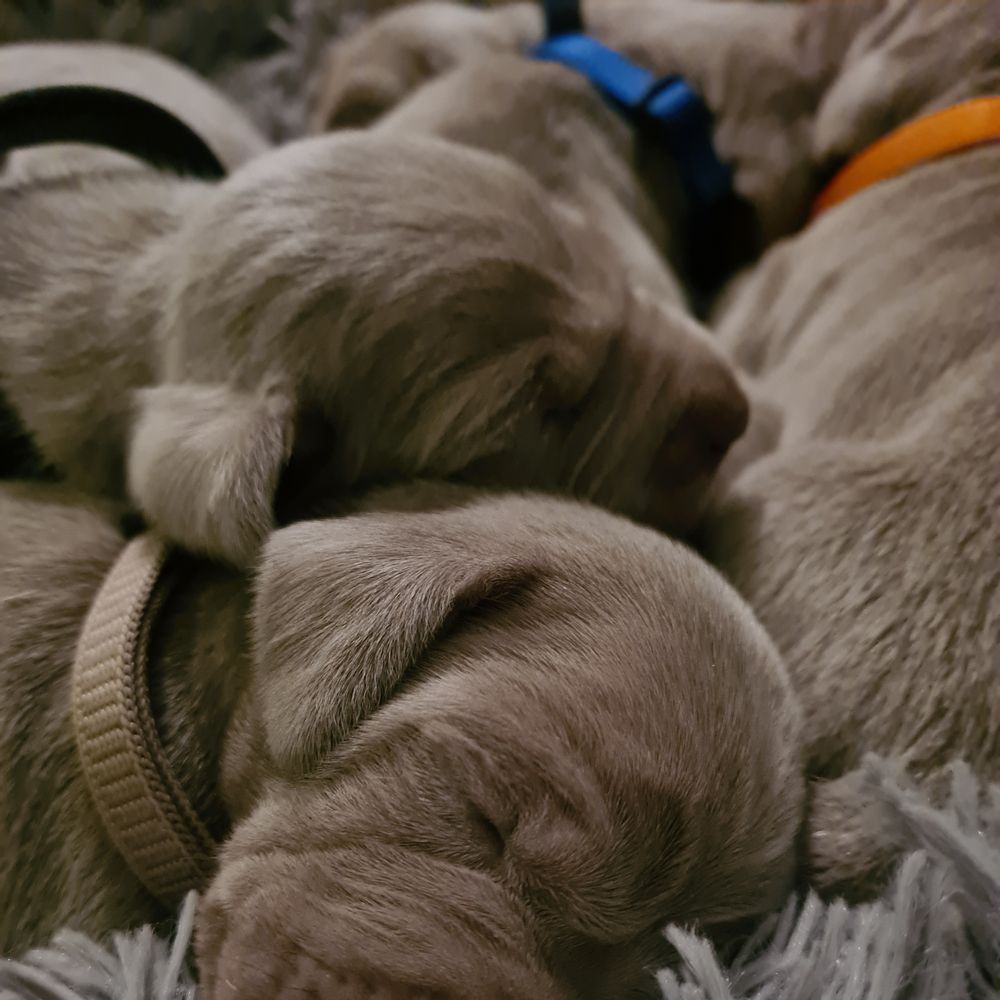 Dora's 2nd litter
03/02/2021
"Silberliss Summer of Love" X "Skilaki Move on up to Bifonda JW"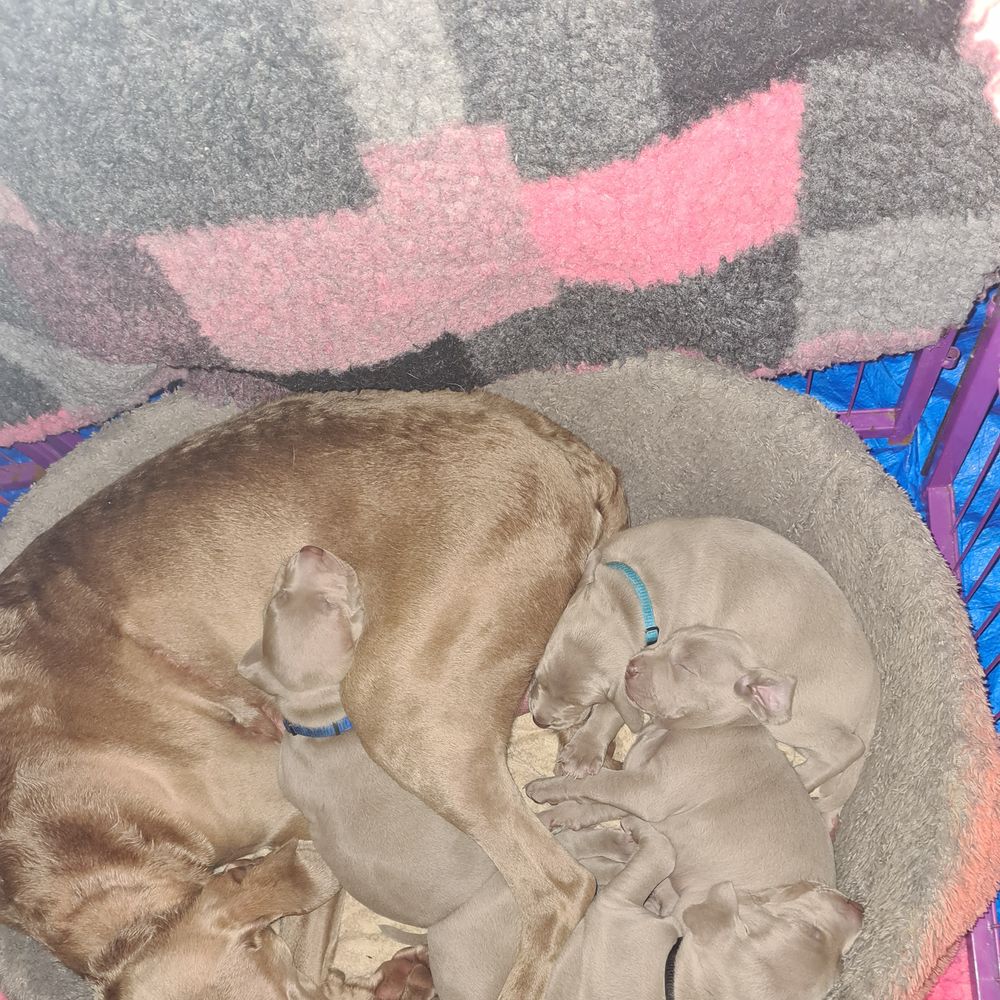 Evie's 3rd litter
Evie X Cosmo D.O.B 06/08/2020
This was a repeat mating of Evie's first litter with my own boy Cosmo, and has produced some lovely quality puppies.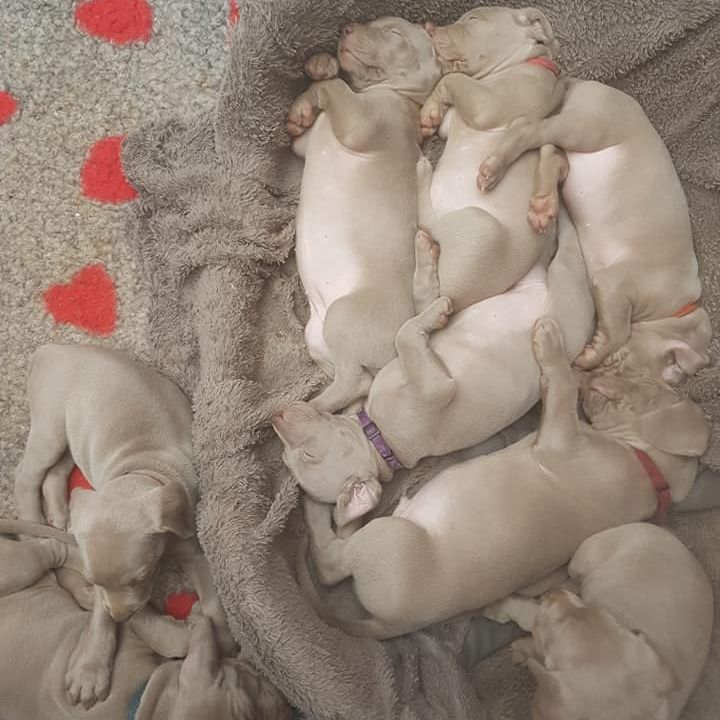 Dora's 1st litter - 30/01/2020
Silberliss Summer of Love (Dora) x ShCh Astrazone Invierno at Jenluis JW (Xander)
Evie's 2nd litter - 10/02/2019
INT ShCh NL & Lux Ch silvestre last tango with silberliss jw (Evie) x astrazone kingfisher (kobi)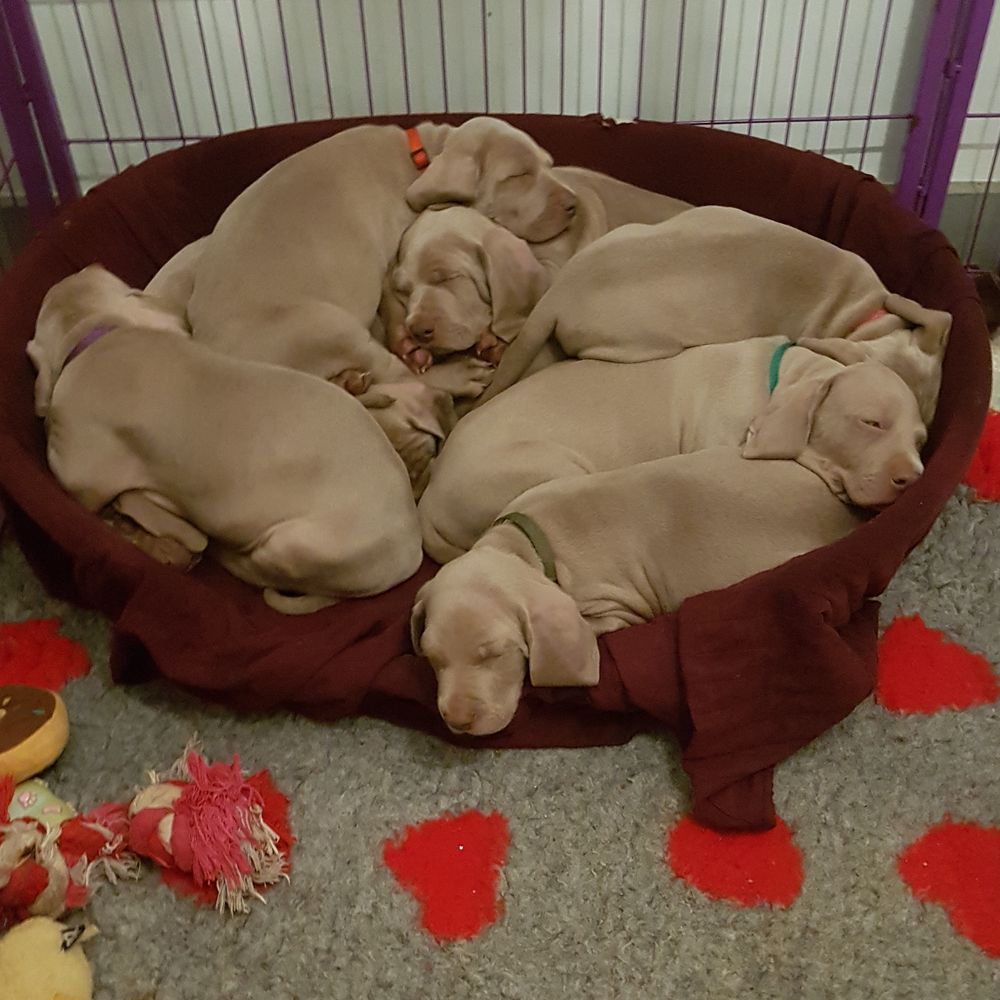 Evie's 1st Litter - 10/06/2017
INT Shch nl & lux ch silvestre last tango with silberliss jw (Evie) x int shch nl, lux, bel ch deifstock dandee red shcm vw (cosmo)