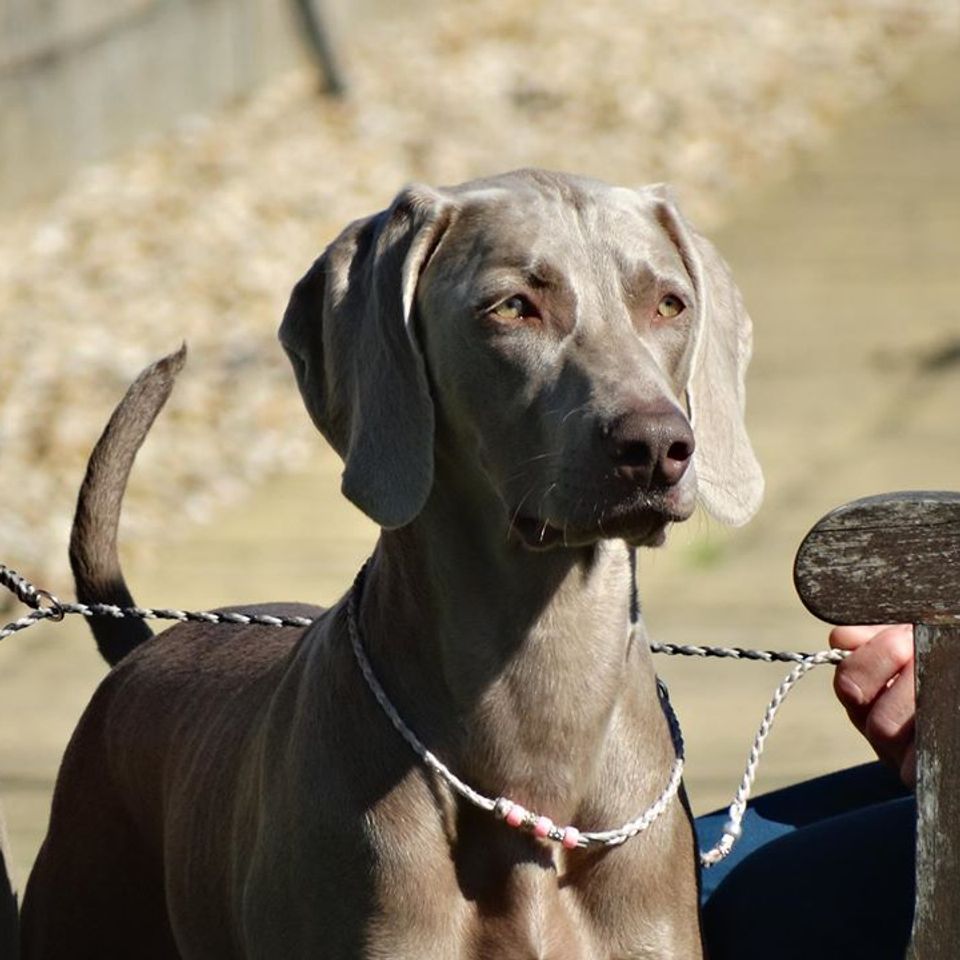 Evie
INT ShCh NL & Lux CH Silvestre Last Tango with Silberliss JW VW
**Weimaraner Association Best Veteran in Show 2023**
**Veteran Warrant Winner**
**Best Veteran in Show 4 at All breed open show**
**Weimaraner Club of Great Britain's "Top Brood Bitch" 2021**
"EVIE"
D.O.B 19/09/2014
Silvestre Hollywood X ShCh Hundwith Duty to Sireva JW
INT ShCh, NL & LUX CH Silvestre Last Tango with Silberliss JW
Hip Score : 4/4 = 8 - 3rd December 2015
**Qualified Crufts for life**

FCI International Show Champion
Netherlands & Luxembourg National Champion
Belgian Winner 2017
Benelux Winner (Belgium) 2017
Benelux Winner (Luxembourg) 2016
SILVESTRE LAST TANGO WITH SILBERLISS JW (Evie)
UK KC Stud Book number - 4264DA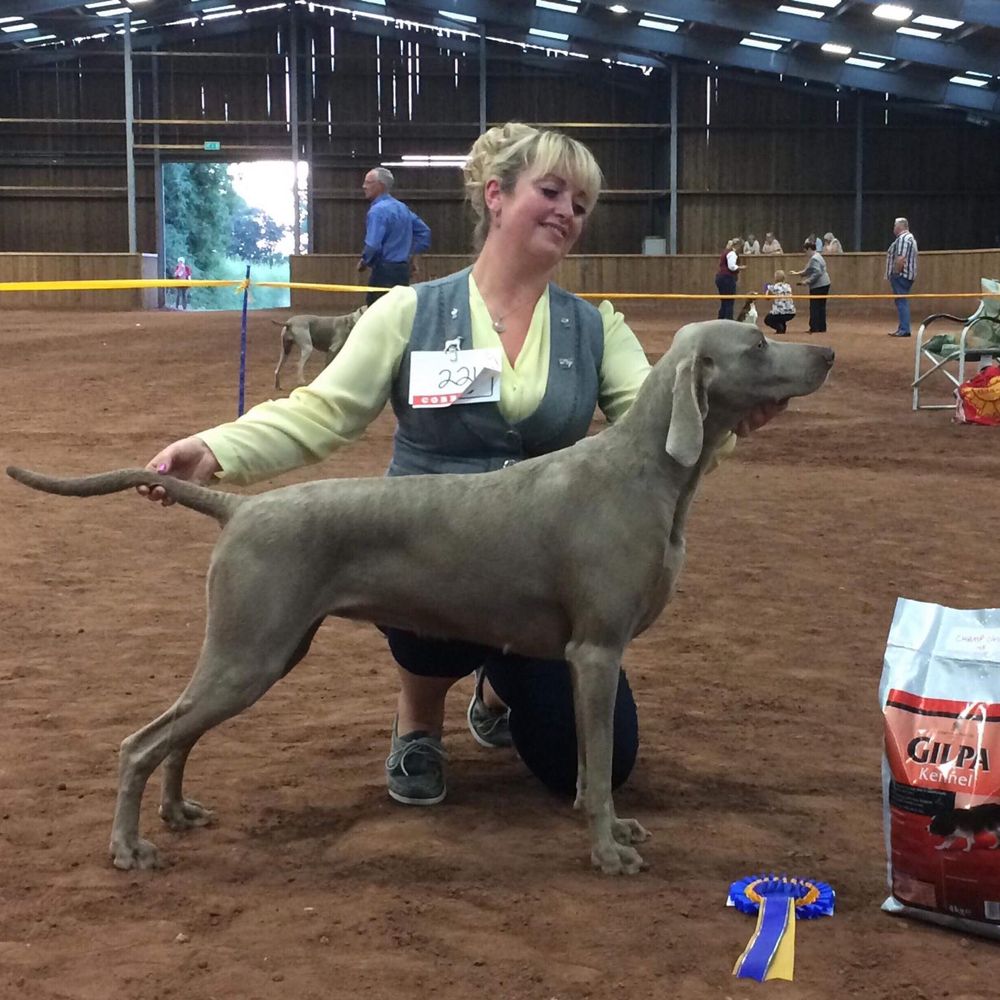 Evie was an exciting addition to the Silberliss family, brought in from Daryl & Rachel Savage's Silvestre Kennel in November 2014.

Evie is an ultra-feminine girl with a pretty head, beautiful and correct conformation, and a true silver coat. She has the most lovable and keen personality.

To date Evie has produced 2 beautiful litters of puppies - firstly with Cosmo in June 2017 and a second quality litter in February 2019 with Astrazone Kingfisher "Kobi".  These litters have both produced lovely healthy young dogs, including my own "Dora & "Ivy".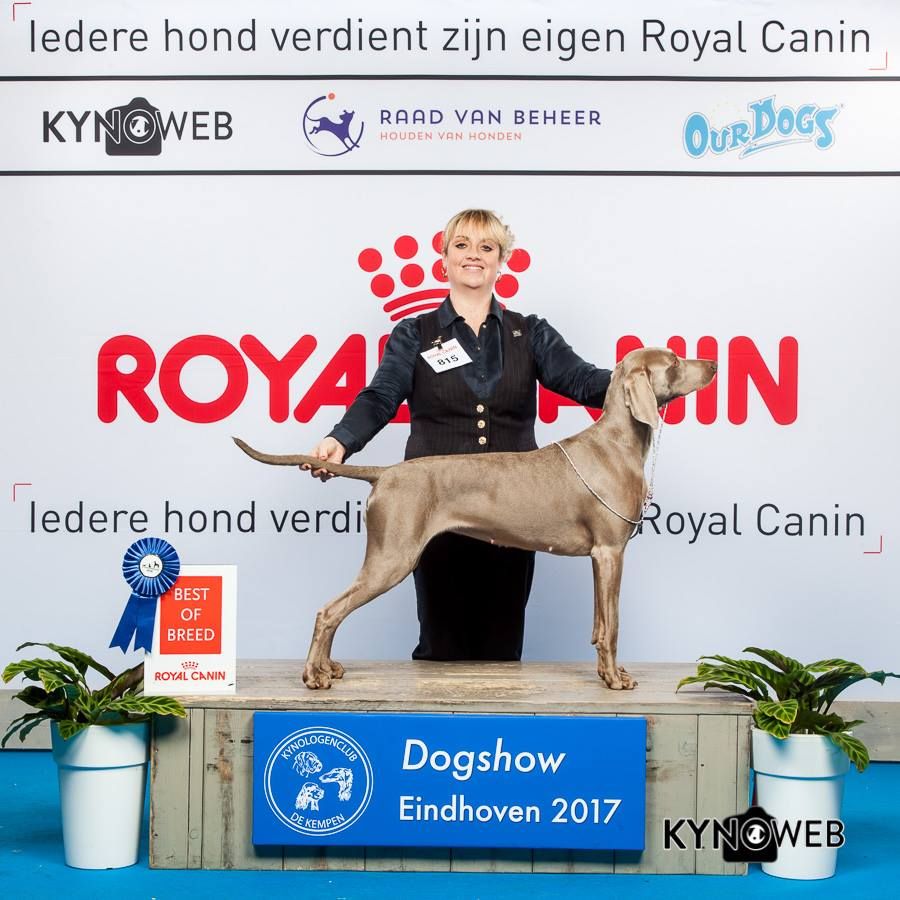 Evie has been a consistent and exciting winner in Europe:

6 x CACIB + BOB & Reserve Best in Group – Holland
4 x CAC - Holland
2 x RCACIB & 1 x RCAC - Holland
2 x CACIB, 1 x CAC + BOB - France
2 x CACIB, 3 x CAC + BOB – Belgium
2 x CACIB & 2 x CAC + BOB Luxembourg
1 x Reserve Green Star (Ireland)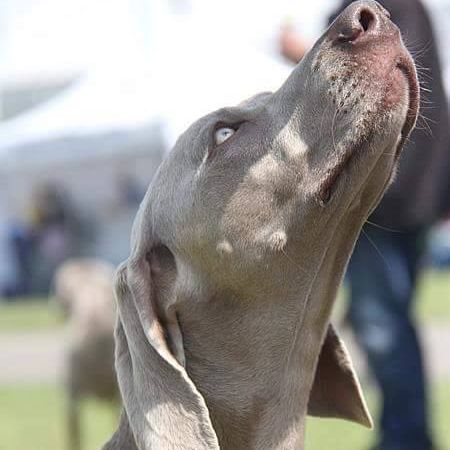 In the UK, Evie's KC Junior Warrant title was awarded in December 2015, at the age of just 14 months.

She has been awarded numerous Best of Breeds at UK Open Shows, Champion Stakes winner, Gundog Group winner and Best Bitch in Show winner in 2018.

As a puppy she won 12 Best Puppy in Breed Awards and converted 6 of these into Puppy Group placings.
To date Evie continues to be consistent at Open & Championship show level - most recently winning her Open Bitch class at the Ladies Kennel Association Champ Show in December 2019 and taking BIS 4, from a huge final line up, at Dukeries Gundog Open Show January 2020.
ShCh Hundwith Duty to Sireva JW

ShCh Khamsynn Call My Bluff JW ShCM

ShCh Gunalt Wharfe at Rocklyan JW

Forgun Fun to Run with Khamsynn JW

ShCh Khamsynn Cool For Cats JW

Sireva Duey with Coastedge

ShCh/Irish ShCh Sireva Phancue

ShCh Sireva Time Honoured

CH Carenage Pizazz at Sireva

Silvestre Muggles and Magic

Wrainamere Renaissance of Silvestre

Silvestre Karnaks Delight

Can CH Waltz State Fair V Silversmith

AM CH Silversmiths Ethan Allen

Can CH Waltz Devil in Disguise

Silvestre Karnaks Delight