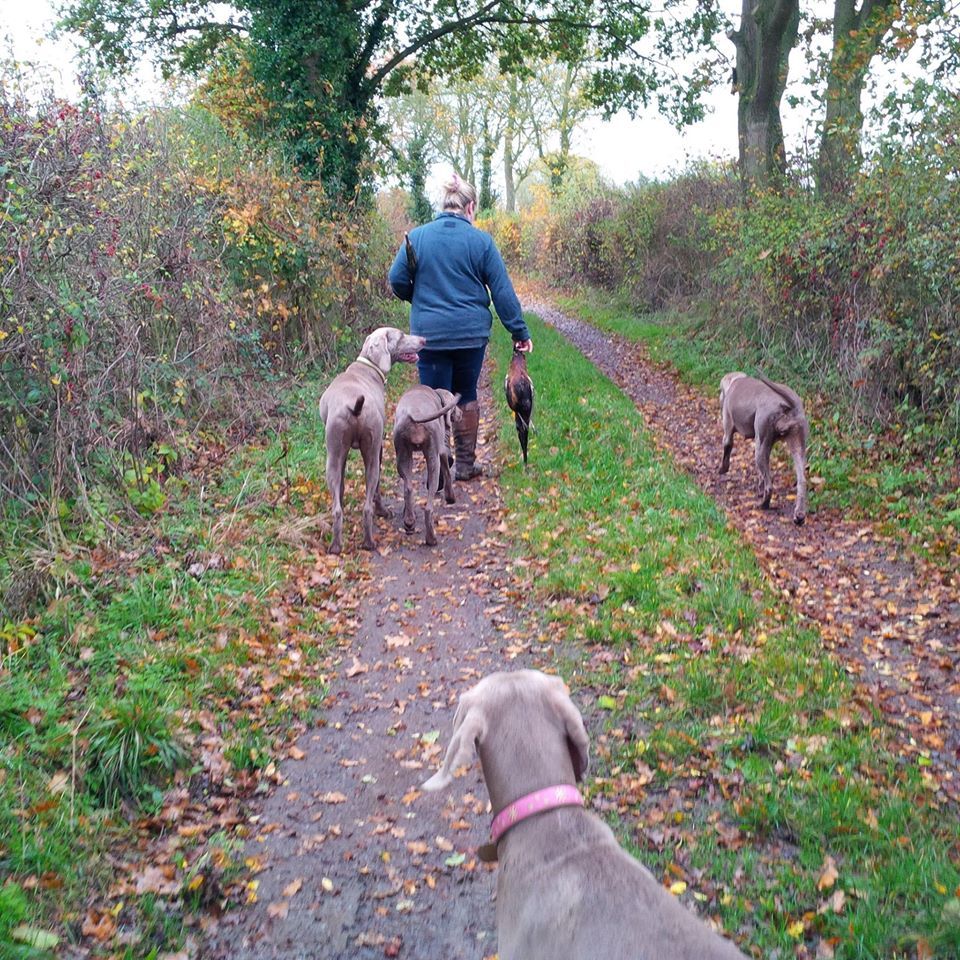 The Weimaraner is primarily a gundog. He belongs to the Hunt Point and Retrieve group and as such makes a good roughshooters dog. However he can also be worked on driven shoots either in the line or as a picking up dog. He also excels as a stalkers dog, readily able to track wounded and dead deer.
The Weimaraner has run in Field Trials since the early days. The first dogs to compete had to run in Pointer & Setters Trials and it was not until later that they could enter trials organised by the German Short haired Club. Colonel Tucker's bitch Lotti Go Lightly was the first Weimar to win a GSP Novice trial in 1967. Three years later in 1970 The Weimaraner Club was granted permission to hold Field Trials and in 1972 Colonel Tucker was to make breed history by winning the Club Novice trial with his homebred bitch Katie Go Lightly.
Doing what they are bred for...