I have owned Weimaraners since 2000 and can attribute my love of this beautiful breed to my first dog Harvey 19/11/2000 - 18/01/2012. He was my best friend and loyal companion.  I met Dean in early 2020 & we were married on September 10th 2022, with all 7 of our Weimaraners in attendance!
Our dogs are health tested, have outstanding temperaments, make great companions & members of the family. We are based in rural Essex and together we have an idyllic life surrounded by beautiful countryside. Our dogs have been brought up with lots of other dogs, horses, are well socialised, confident and happy in any situation. 
I ventured into the show ring for the first time in October 2012 with my beautiful boy, Cosmo (Int ShCh, NL, Lux & Bel CH Deifstock Dandee Red SHCM VW 18/02/2012), who came from the Deifstock Kennel in Norfolk.  He took to the ring like a total professional and together we have never looked back.
I now show my dogs and handle dogs for other owners (Viszla, GSP & Longhair Weimaraner) all over the UK, Europe and Ireland.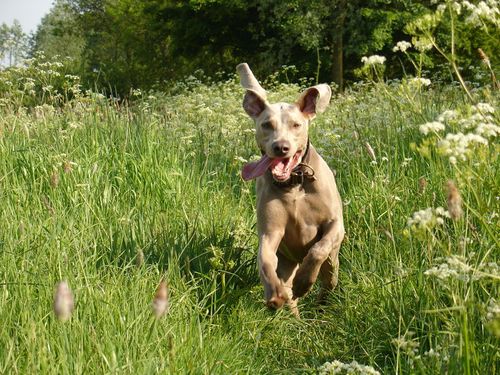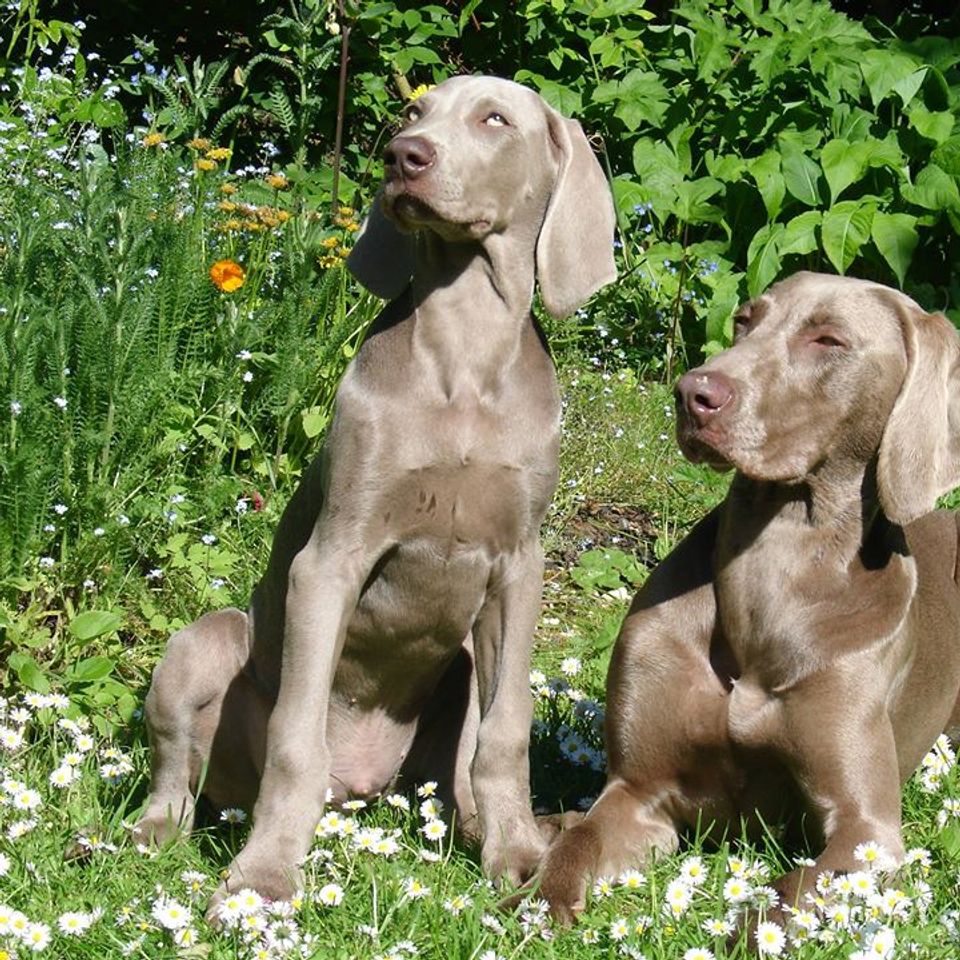 After the early success in the show ring with Cosmo, I decided to establish my own breeding programme.  In 2013 I applied to the Kennel Club for my affix "Silberliss."
In 2016 I completed my Kennel Club accredited judges seminars and exams.  I then began my career as both a Weimaraner & Hungarian Viszla breed specialist judge at Open show level. I also judge Pointers, HWV, GSP & Large Munsterlander.
Our now "famous" Weimaraners were very priviliged to get the opportunity to take part in a photo shoot for Harpers Bazaar with a "Bond Girl" in December 2016.  The editorial spread featured in both The Times newspaper & Town and Country magazine.  It was a thrill to take the front cover & see my beautiful dogs in such prestigious publications, an experience I will never forget! 
More recently our dogs have also taken part in a photoshoot for Pro Plan dog food, a video shoot for "Hackett" Menswear and an advertising campaign for a designer clothing label in Hong Kong.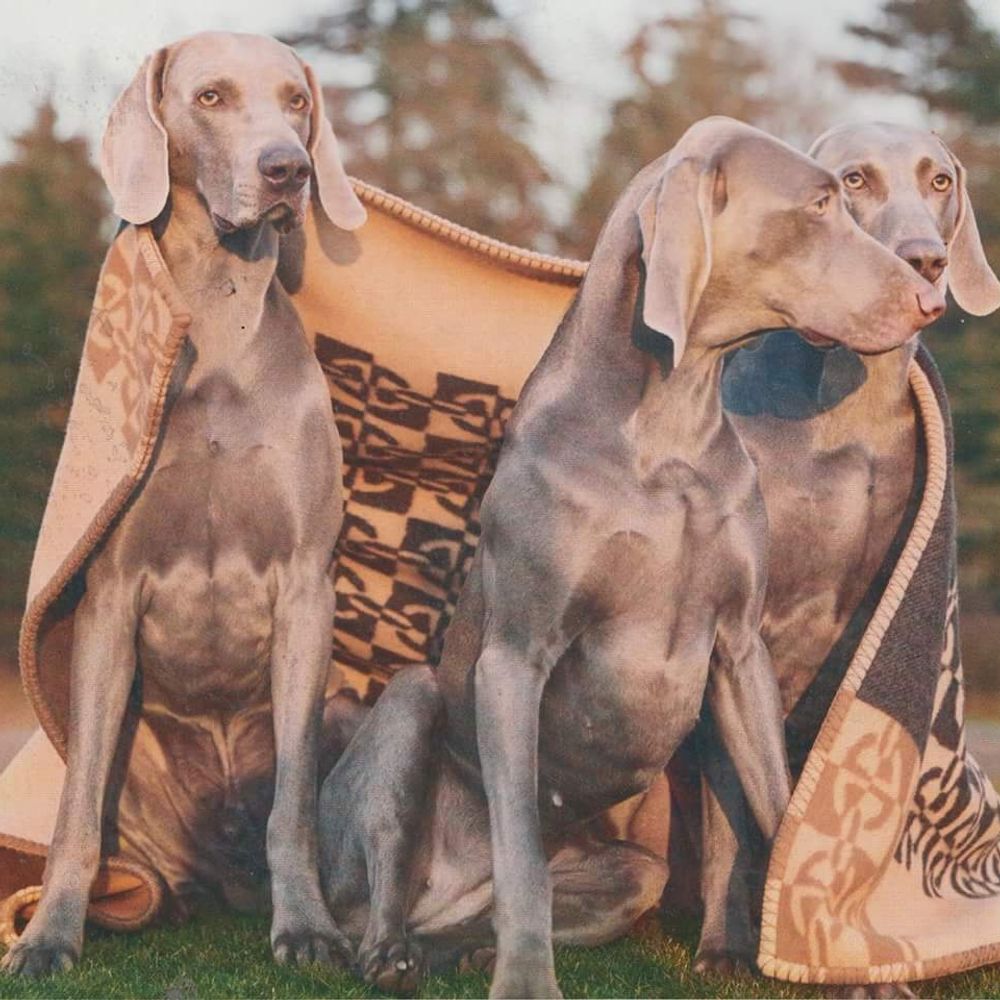 Please go to our dogs' individual pages for further information on each of them.  Also to the gallery for lots of pictures of the family at home, in the field and out at shows. 
All of our litters are produced following the strict guidelines within the Kennel Club Breeders' scheme, thus ensuring an excellent start to our puppies' & their new owners' lives together. 
As responsible and caring breeders we are fully committed to ensuring that incorrect and unrecognised "blue"-coated Weimaraners are excluded from the UK gene pool. 
Before considering a Weimaraner I would strongly advise any prospective owner to research the breed, as they are indeed beautiful but not the right breed for everyone.
You can find lots of information by visiting the North of England Weimaraner Society, Weimaraner Club of Great Britain & Weimaraner Association websites - or you are welcome to contact us.